Tuesday, September 06, 2005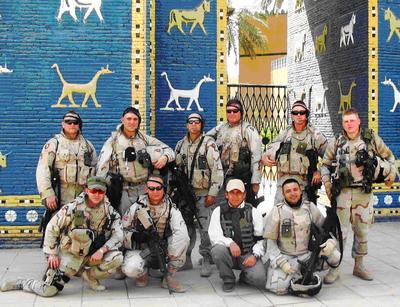 "To reacquaint, or in some cases acquaint you with the team, standing l/r; SSG Farr, SSG Pena, 2LT Colicher, SSG Wasson, SPC Moses, and PFC Blanchard.

Kneeling from l/r; CPT Walton

(non-team member) SPC Watson, Iraqi Interpreter Delshad, and SPC Khan.
This photo was taken in front of the Ishtar Gates leading into the Ancient City of Babylon…26JUL05
"
"History does not entrust the care of freedom to the weak or the timid"
GEN Dwight D. Eisenhower